Nathaniel D. Lawrence, Esquire
was born and raised in Chicago, Illinois. He received his B.A. with honors in Political Science from Northern Illinois University in 1978, and his J.D. with honors from John Marshall School of Law in 1982. After graduating from law school, Mr. Lawrence established his own private law practice in Chicago. He is a member of the Illinois Trial Lawyers Association, Chicago Bar Association, and Illinois State Bar Association. Mr. Lawrence has lectured before Bar Association committees and private organizations. He is admitted to practice before federal and Illinois courts. He practices in the area of litigation, primarily in the areas of personal injury, wrongful death, worker's compensation, criminal defense, landlord/tenant, and collection matters.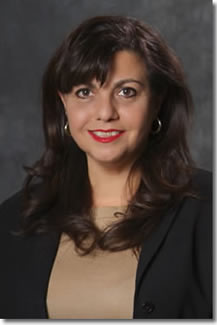 Gael Morris, Esquire
was born in and has lived in the Chicagoland area for most of her life. She received her B.S. in Accounting with high honors from the University of Illinois in 1979, her J.D. from the University of Southern California in 1982, and her L.L.M. in Taxation with honors from the Illinois Institute of Technology/Chicago-Kent College of Law in 1985. She is also admitted to the California Bar and a Certified Public Accountant (Illinois 1979). Ms. Morris practices business, tax law, estate planning and probate, and real estate law.
Ms. Morris' real estate practice include representation in commercial transactions, condominium conversion and development, condominium associations, commercial leases, investment and residential sales and purchases.
Her business practice consists of sales and acquisitions of businesses, formation, use and operation of business entities, including partnerships, corporations, limited liability companies, and buy-sell agreements. Her tax and accounting background provides an essential perspective in addressing issues of every transaction, whether it is anticipating tax consequences in the transaction or analyzing financial statements. Her estate planning and probate practice includes wills, trust, insurance trusts, generation-skipping transfer trusts, estate tax planning, planning for family-owned business, estate tax audits, and probate and trust administration.
Judy K. Maldonado, Esquire
was born and raised in the northern suburbs of Chicago. She received her B.A. in Criminal Justice from Illinois State University in 2000. She went to Depaul College of Law and received awards for being named both the Dean's Scholar and Dean's Minority Scholar from the DePaul College of Law. Ms. Maldonado graduated from DePaul College of Law with her Juris Doctorate in 2003. Ms. Maldonado was admitted to the Illinois Bar in November of 2003. She is fluent in Spanish and Malayalam, an East Indian dialect. She is a member of the Illinois Trial Lawyers Association and Illinois State Bar Association. Ms. Maldonado practices in various areas of litigation, including family law, personal injury, criminal defense, and collection matters, as well as handling real estate and estate planning matters.