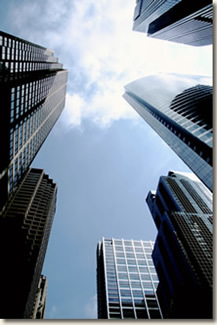 Our corporate and business practice concentrates on the representation of entrepreneurs and owners of small to mid-sized businesses. We provide the full range of legal services required by entrepreneurs, including protecting the owners from personal liabilities from the operation of the business, facilitating business transactions and agreements, and planning for the death or disability of a key owner or employee, and other personal and family tax and estate planning.
Attorney Gael Morris is also a CPA and has an LLM in Taxation to better assist you by watching out for the tax implications of your planned transactions. Ms. Morris has extensive experience in determining and forming the proper legal entity for your business, acquisitions and sales of businesses, including the financing aspects, negotiating, drafting, and analyzing commercial leases, contracts, including employee contracts, covenants not to compete, confidentiality agreements, shareholder agreements, handling liquidations, buy-outs, and other dispositions of businesses.
We can handle all business transactional matters from the needs of a mom and pop start-up business to sophisticated tax-oriented transactions, structuring of contract arrangements among owners, and implementation of mechanisms for inter-generational transfers of businesses.